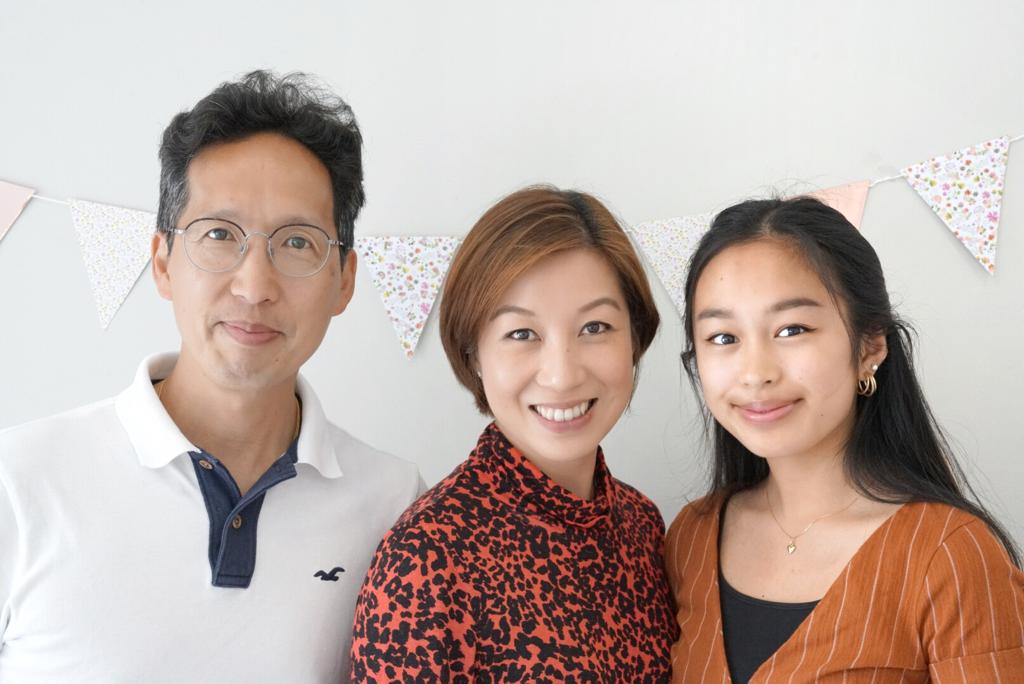 Pastor Cheung with wife Miranda and daughter Ally
Rev Edmund Cheung
Senior Pastor
Pastor Cheung was born in Hong Kong. He left Hong Kong in 1983 for his studies in Ireland. He became a Christian in the Dublin Chinese Christian Fellowship in 1989 and served as a Deacon and then an Elder in the Chinese Gospel Church until he moved to Canada in 2005. He completed his theological training and was ordained as a pastor of the Chinese Gospel Church in 2012. Pastor Cheung is also working in IBM, Ireland. He and his wife, Miranda, has one daughter, Ally.
"Therefore, my dear brothers and sisters, stand firm.
Let nothing move you. Always give yourselves fully
to the work of the Lord, because you know that your
labour in the Lordis not in vain."
(1 Corinthians 15:58).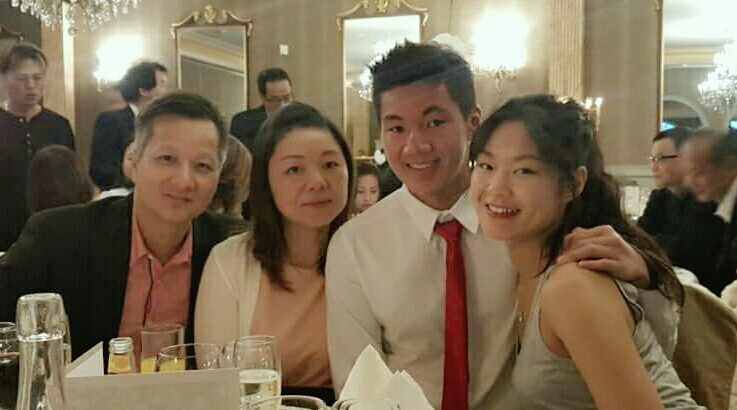 Pastor Patrick Tsang and family
Rev Patrick Tsang
Pastor
Rev Patrick Tsang was born in Hong Kong but immigrated to Ireland in 1991. He has been serving in the Chinese Gospel Church since 2003. He was ordained as an Evangelist in 2016. Rev Tsang's main area of ministry includes preaching, building up of care-groups, pastoral care and church planting. His wife and two children live in Dublin. Rev Tsang and his wife Elsa established the new congregation in Limerick. God has called him to be an evangelist to share the Gospel near and far, in season and out of season, to bring them to Jesus Christ. On 22nd August 2020, he is ordained as a reverend.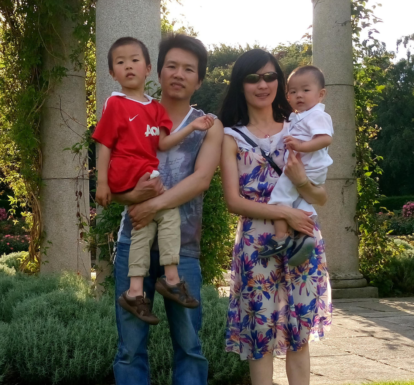 Pastor Min Xing with his wife and sons
Pastor Min Xing Wang
Associate Pastor
Pastor Min Xing was born in Fuqing, in the Fujian province of China. He came to study in Ireland in 2005. Since the 1st of January 2012, Brother Min Xing began his training to become a trainee evangelist for the Chinese Gospel Church. He completed his training in 2015 and was ordained as Pastor in November of that year. His main aim is to reach the Mandarin speaking community. His role includes preaching, leading of care groups, pastoral care and outreach. Pastor Min Xin's wife is Ya Qin and his son is Chenen. The role of his wife is to reach out to the young mothers in the City Centre congregation. She is also a pianist for the worship service.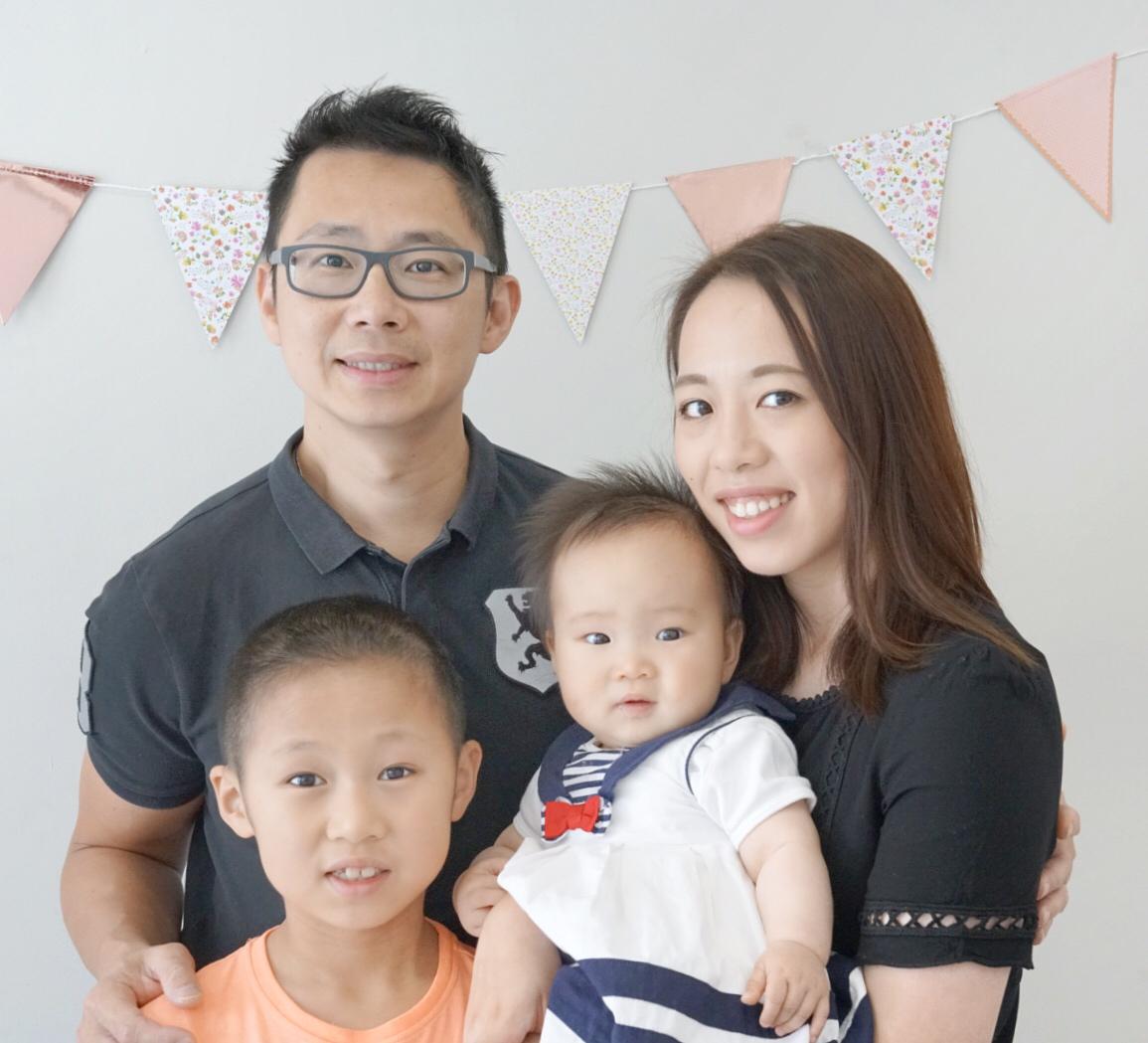 Pastor Wong with wife Amy, Daniel and Sophie
Pastor Yee Hoi Wong
Associate Pastor
Pastor Hoi was born in Hong Kong and left in 1989 for his studies in Ireland. He became a Christian at the age of 12. He has been serving in CGCI since early 2000 in the youth ministry, deaconship, eldership, missions and preaching ministry. He believes in servant leadership and the power of God's Word through faithful preaching of the Bible. In 2017, he completed theological training in the Irish Bible Institute and was appointed as one of the pastors CGC the same year. His role includes pastoral care, counselling, preaching, leading cell groups, ministry development, outreach and maintaining relationship with other Chinese churches in Europe. He and his wife, Amy have a son, Daniel and a baby daughter Sophie.