Led by Associate Pastor Chris Lim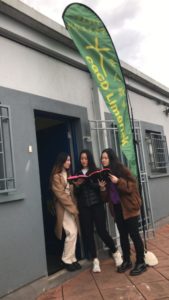 Since January 2016, the Chinese Gospel Church of Limerick rented a space at the Groody Center for their weekly worship. The worshippers are also assigned to different bible cell groups for ministry, support and growth. There are about eight to ten members in each cell group. Currently, there are five different cell groups with their fellowship times as follows.

The aim of the cell groups is to strengthen the spiritual experience of each member through bible study sessions and acts of service as they grow together in their faith journey with God. There are also combined group gatherings or inter-groups outings and fellowship meetings. Camps and day trips in small groups are also regularly organized. These cell groups are an indispensable structure of the Limerick church and a way to encourage believers to growth and service.
Cell Groups:
| | | | | |
| --- | --- | --- | --- | --- |
| Cell_Group | Day of the Week | Time | Venue | Language |
| Light of God | Tuesday | 11:00 | Groody Center | Mandarin |
| Nenagh. | Tuesday | 16:00 | Nenagh | Cantonese |
| Into His Word | Wednesday | 11:00 | Groody Center | Cantonese |
| Grace | Thursday | 11:00 | Limerick | Mandarin |
| Oversea Student Fellowship | Sunday | 13:30 | Groody Center | Mandarin |